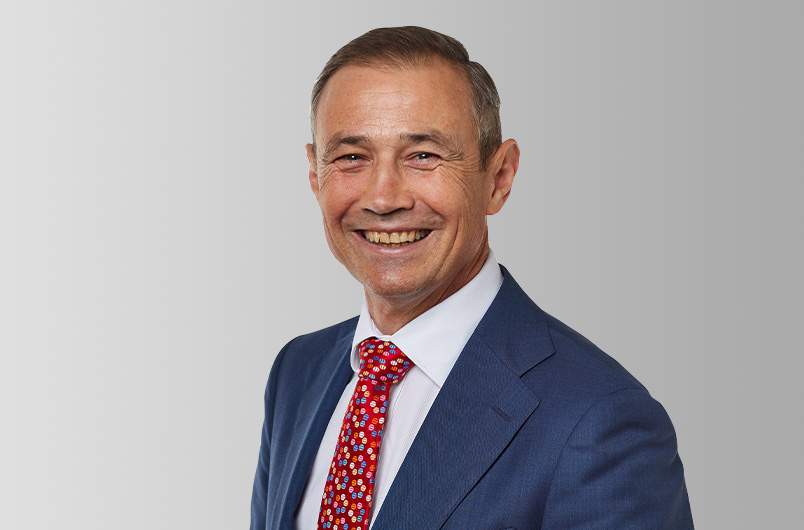 Biography
For Hon Roger Cook BA GradDipBus MBA MLA
Deputy Premier; Minister for State Development, Jobs and Trade; Hydrogen Industry; Tourism; Science
Hon Roger Cook MLA is the Deputy Premier of Western Australia. With oversight of the key portfolios of State Development, Jobs and Trade; Hydrogen Industry; Tourism; and Science, Roger has been a member of the Legislative Assembly since 2008, representing the seat of Kwinana.
Prior to entering politics Roger studied Arts and Public Administration at Murdoch University before completing a Postgraduate Diploma in Public Relations and a Master of Business Administration at Curtin University. He was active in campus politics and established the National Union of Students as its first National President.
After completing his studies Roger worked for a number of Federal and State Members of Parliament including Jim McGinty, Stephen Smith and Senator Chris Evans in policy and electorate officer roles.
Roger is passionate about Aboriginal issues and served as the Chief Executive Officer of a number of Aboriginal Land Councils, along with a communications role assisting industry and government to reach agreement with Aboriginal Native Title groups. He was previously the National President of Australians for Native Title and Reconciliation.
Roger is a strong advocate for health and fitness, competing in regular triathlons, marathons and rides for muscular dystrophy along with the walk for diabetes. He is an avid supporter of the Western Force and Fremantle Dockers.
Roger Cook was born and raised in Western Australia. He lives with his wife Carly in Wellard, and has two adult children.
---
Departments, agencies and offices under the responsibility of Hon Roger Cook BA GradDipBus MBA MLA
Deputy Premier
State Development, Jobs and Trade
Hydrogen Industry
Tourism
Science
---
Related Media